If anybody remembers from my old blog (before it was banished) you would remember I made a spiked ring/finger eyelash (As Maxi likes to call them) Thus making your fingers, into friends! HOLLA! Happy Hand ppl.
WELL DEY BACK, IN DIZ BLOG, BETCH!
SO, CVNT IS MAKING IT'S FIRST DOLLAR.....YOUR DOLLAR.....YOUR FORTY DOLLAR....lol
They are made from polyurethane with a sexy high shine patent fuckable noir finish. LIVIN' ON THE EDGE OF FASHION, WITH A POTENTIAL WEAPON ;) winky face.
Mindfucking rings of gloriousness that'll turn your outfit into an outFAB
(Too far?)...But you get the jist of things. It's our first venture into the land of the buying and selling! We are incredibly excited about the rings which are $40 + free shipping (AU) and if you are interested in buying, contact Rhiannon at rhiannonharmony@hotmail.com
SO GET IN QUICK! THERE AREN'T MANY LEFT!!! THANKS EVERYBODY! LET ME KNOW WHAT YOU THINK! PEACE AND LOVE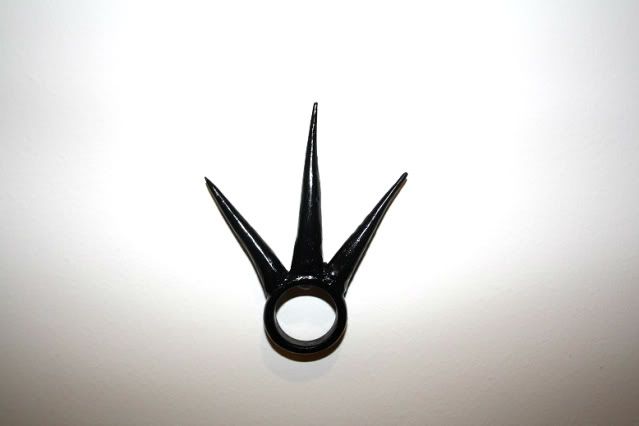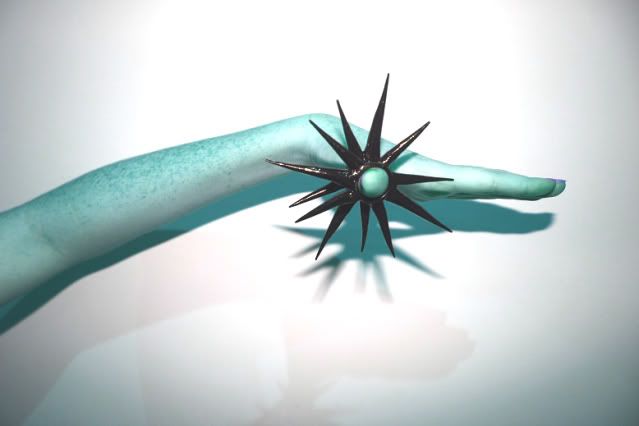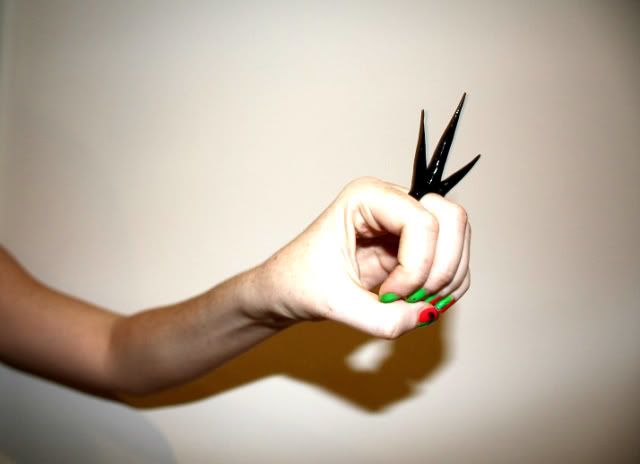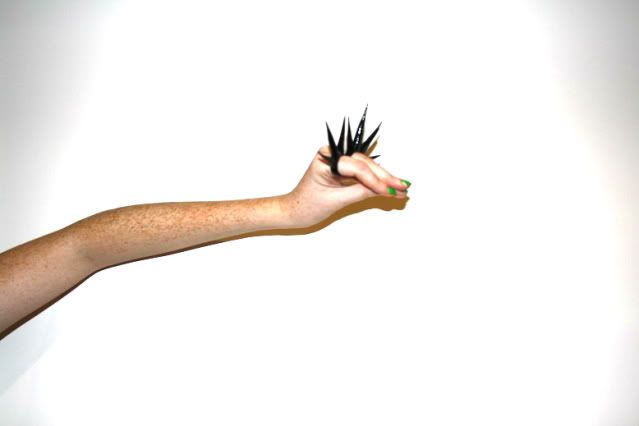 Maxi getting WAY too exciting with the rings!