ALLO CVNTS!! Just a quick post to tie err'one over till something cool is made!
(and might I add, something cool is in the process of being made!)
Now I've been getting SO many people asking me to do a post on what's in my hang bag, SOOO many people always like "RHAY! RHAY RHAY! WAZ IN YO HAND BAG GURLFRAAN"
So I thought I'd show ya'll. Went out today also, so may as well be a wanker and show everyone what I wore, right? RIGHT!
As you can see I don't actually have a hand bag, it's more of a back-pack or 'lez pack'* my brother likes to call it.
*I am not a lesbian! (not that there's anything wrong with being a lesbian)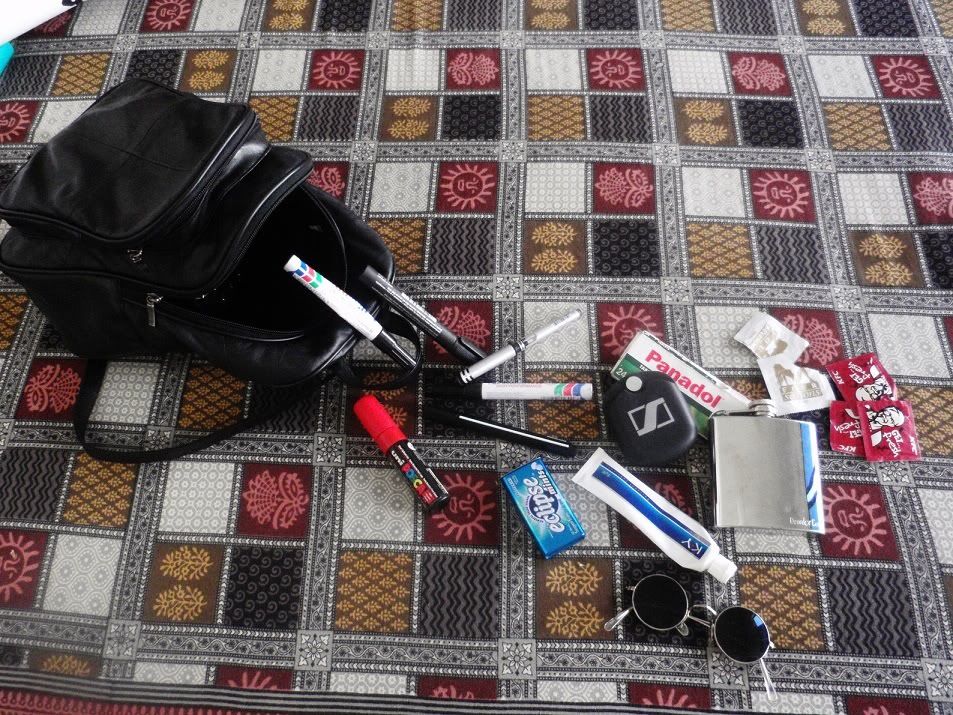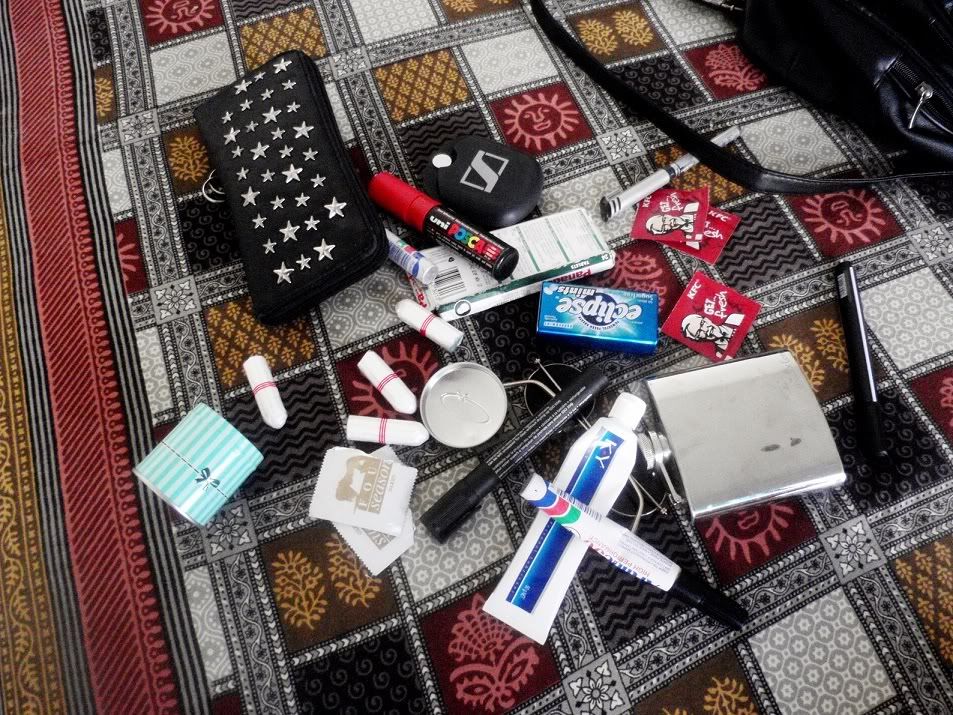 My back pack (or rubbish bin as I like to call it) consists of;
-Wallet
-Senheiser Headphones (For listening to rap...But really)
-Panadol (For my never ending headache)
-Artline and Posca Pens (For when I'm out taggin' shiit)
-KFC wet wipes, (Because my middle name is KFC)
-KY and old condom wrappers (Because I'm a dirty bitch)
-Eclipse Mints (To give to people with stink as breath)
-Big fat tampons (For 'wide set vagina's' and a heavy flow)
-Gay indie glasses (For being a gay indie)
-And a flask (With just enough vodka to get myself pissed for when I have to go hang out with guys that drone on about themselves all night)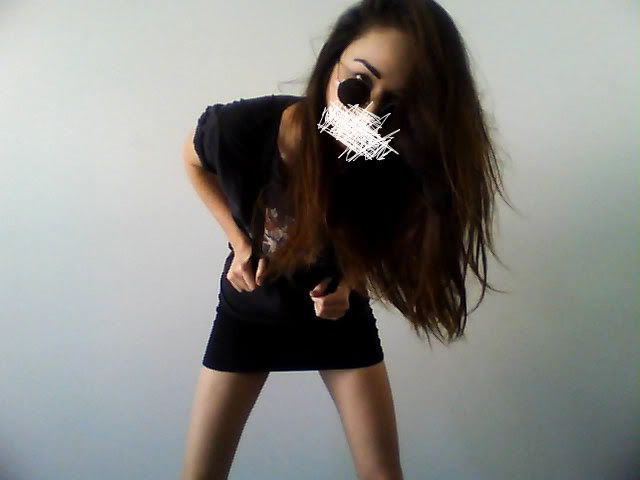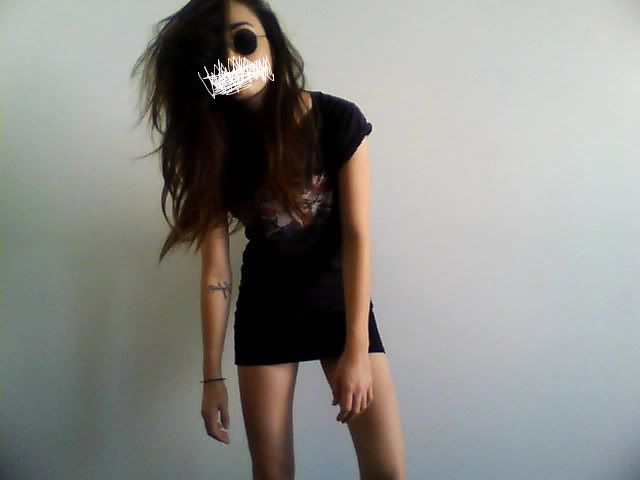 THANKS FOR READIN'!