GREETINGS FFF-F-FFF-FF-FFFFFRRAAAANZ!!!!!!
HAPPY NEW YEAR AND ALL THEM GOOD THINGS! I AM CERTAINLY HOPING EVERYONE HAD A FREAKIN' AWESOME X-X-XMAS AND NYE!!!!
I have enjoyed my holidays, I've been creatin', ji'ratin', organizing future shoots (woo!)and having mini shoots of my own!
My Ryan took these for me, isn't he just the BEST?!
Rockin' my pvc bikini top, AA Disco shorts (YAY DISCO SHORTS!) CVNT SNOT GREEN SCARF, Mosman fringed jumper, goff boots-one belonging to Maxi, one belonging to me ;) various rings and CVNT cuffs as well as my new wig and gold gloves! It's been so hot lately, like redic. I couldn't bare putting clothes on! That scarf was already killing me!
I also asked my fierce friendly friend Mat, over at
ELECTRONIC INDUSTRIES
to edit a couple of flashy photz for me! He is insane! His glitter shits and trash computer talk make me wet! But we will get to him AND his DIVINE sister later ;) (Thanks alot TONKATONK FOR THESE BAD BABIES!)
To view more of Mat's photo editz click the BOLD & UNDERLINED! Seriously, du et. It's worth a check out. And if you'd like any photos edited give him the ole message! He's an eager young beaver! (Thanks again Maty, LOVE YOU!)
Enjoy!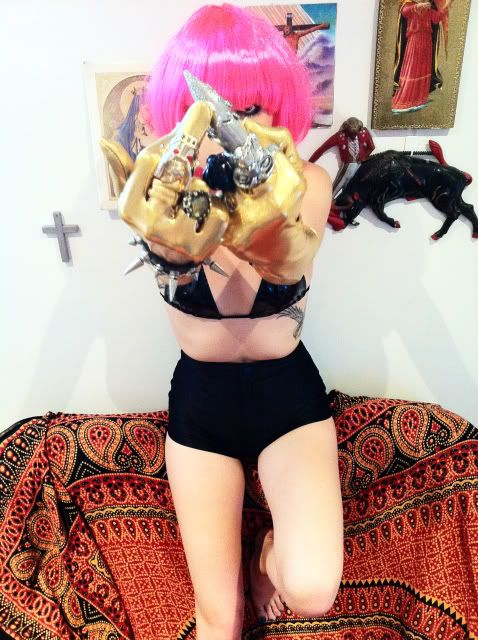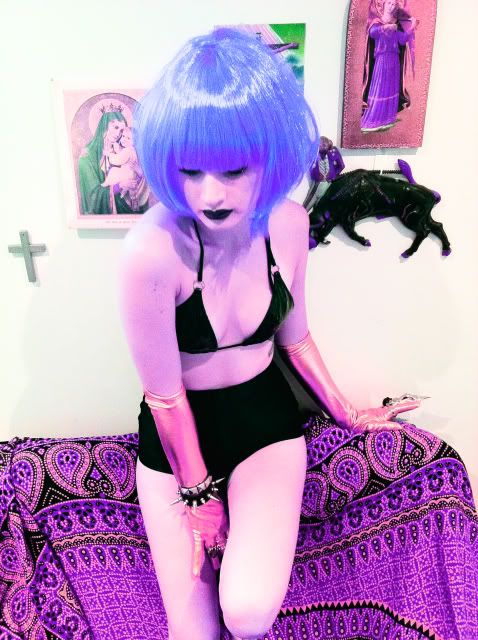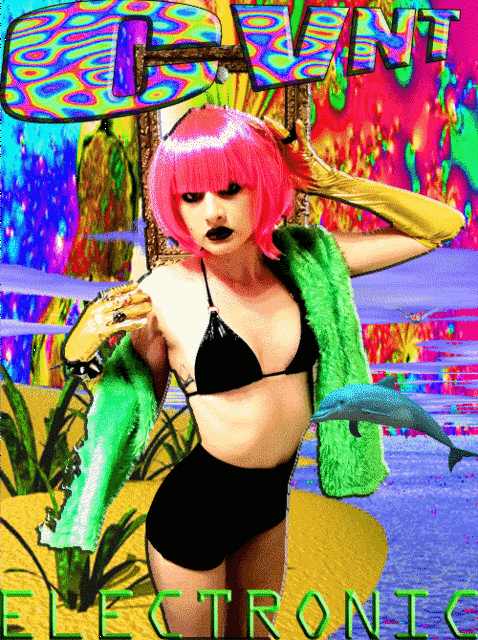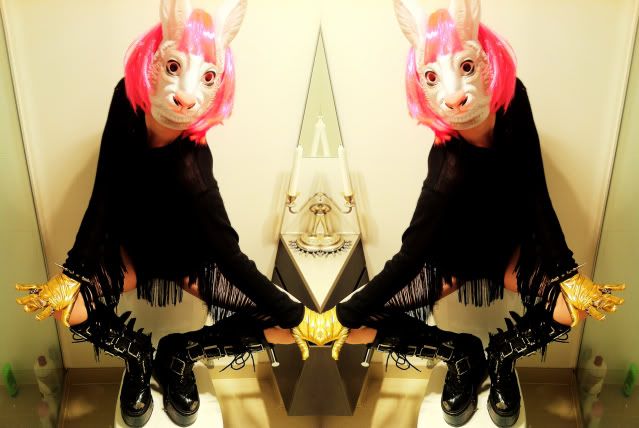 PEACE, LOVE &&&&&& BJ'S