After months of staring at these bad boys at work I FINALLY bought them! They are definitely one my favorite pairs of shoes right now (Other than those wicked creeper style shoes Ryan bought me from Shag-BABY U DA BETS!) They are a pony hair leopard print six inch heel with a two and a half inch platform with patent leather sling-back and ankle straps.
I took them out to Chapel St when I met up with my girls today and I just think they are fab. BUT! Me being me didn't even think to take my camera and take a coupl'a shots, so I took these when I got home. We went to Topshop (of bloody course!) I think that place is fucking rad, It's my happy place I have decided! Whenever I get a little down I think of ol' Topshop and get transported to an unbelievable world of beautifully dressed boys and gals! (Gotta stop going in without money though...It's slightly depressing!) We stopped into Tasti d lite and pretended to be Carrie, Samantha, Charlotte and Maranda! Then visited all the other stunning boutique stores on Chapel and pretended we had the money to buy $845 Ginger & Smart dresses!! :( :(
Basically a blurry collection of half outfit shots with my new Shazzam's! ENJOY!!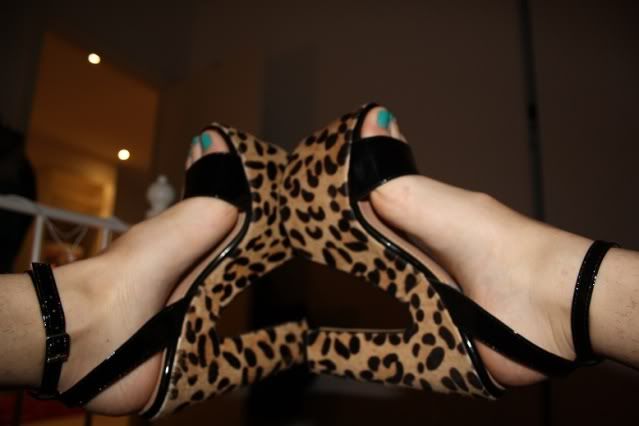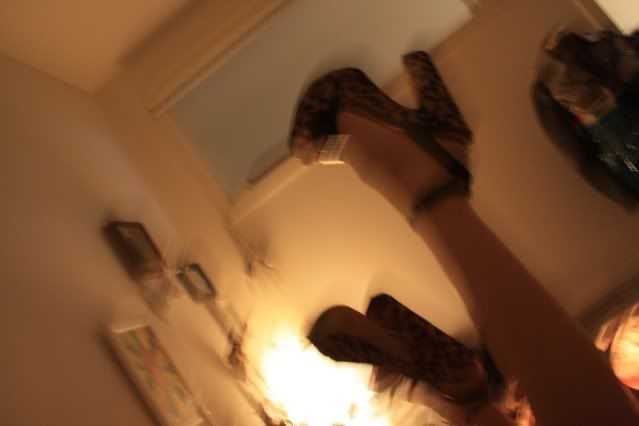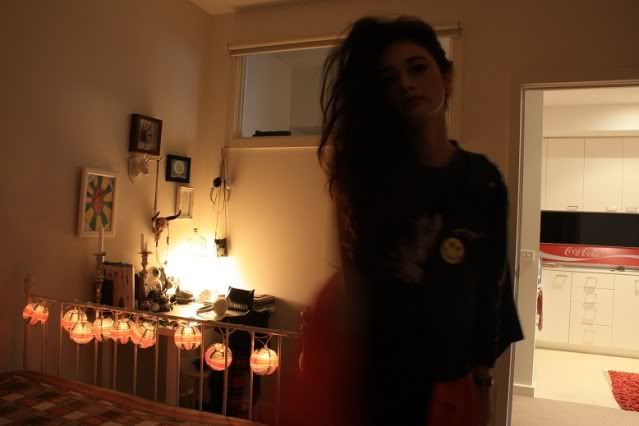 PEACE & DURTY LOVVEE